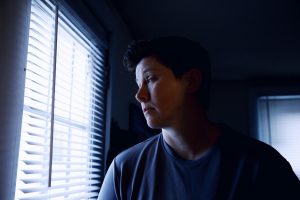 You don't get what you want. You get what you believe. So what do I mean by that? You may know that I'm a relationship coach and workshop facilitator. And let's take, for example, some women believe that men can't be trusted or they might believe that all men are pigs, right? If she believes that, then it's true for her. That's all that will show up for her is men that are pigs, or men that can't be trusted.
And, some of the guys believe that all women are drama queens, right? And if that is what his belief is, that is what he will draw to him. So why is that? Belief is a powerful, powerful thing. And it is developed over many, many years of thought, specifically when we have repetitive thoughts about things. When we see things happen in the world, we observe and we begin to think about that scenario again and again. We assign meaning and form beliefs over what we think is true. It may or may not be true, but we believe it is, so that's what's true for us. So for example, if men believe all women are drama Queens or if women believe that all men are pigs. That is true for them and that is what they will attract because the human brain is solely interested in keeping us alive, not keeping us happy, just keeping us alive. And there's a big difference!
So we (you) will attract to you what you believe. You will only be able to see and interact with those people that match your beliefs because your brain is invested in you being right, in order to keep you alive. When you have a belief, especially a very strong belief, your brain will show you the evidence of that belief everywhere you look, and you will be able to say, "See, I'm right about that! See, there's another pig!" or "See there's another drama queen!" Your brain will filter out all of the evidence of all of the amazing guys and the amazing gals out there. It will zero in and draw you to the one that confirms your belief.
Why does this happen? It is tied to our ancient survival instinct. If you've been to any of my classes, you know that I teach about human instinct and how it affects us, not only with our honey in dating or in romance but also with our coworkers and family and friends… human instinct is what's running the brain. We have these neurological pathways and these beliefs that we have developed. In fact, most of our beliefs we've developed, about 95% of them, before the age of 18. So unless you've done any work on your beliefs such as personal growth or self-awareness training, if you've not really identified and confronted those beliefs, then you are (we all are) pretty much letting a child take the wheel! From a very, very young age, most of our beliefs are formed about ourselves, about the world around us, and about other people.
So if you observed mom and dad's marriage, and let's say it wasn't a great one, then you formed certain beliefs around relationships. Or it could be beliefs around marriage… Maybe, you decided that relationships are risky. Or maybe, men are scary, or women are submissive or controlling. We've formed beliefs at a very young age before we even know that we're doing it. And those beliefs act as a filter for how we see our world for the rest of our life! And guess what? We form those beliefs about money too! So if you grew up in a household where, if it was like mine, the message was "You've got to work hard for money." then that's what you do. I saw my dad working three jobs all the time. So I grew up and guess what I did? I worked three jobs all the time until the point that I physically couldn't anymore. I literally damaged my health because of my work ethic, and because of what I saw my parents do as it was modeled to me. Now, my parents were great people and they were just trying to make it and get by. Have you ever heard "Rich people are evil"? Your brain won't allow you to earn tons of money if it believes that being rich is bad in any way.
These beliefs that we form in our childhood are so subconscious, they are usually not even on the conscious level. We are not even aware of them. The subconscious is what has us on autopilot. It's how we drive home from work every day, without even remembering… such as, did I stop at that stop sign? Or, I don't even remember my drive home because I was on autopilot! The subconscious mind runs our heartbeat, our lungs, our bodily functions… it's responsible for all of that. So, these beliefs are formed from a very, very young age, before we even knew what was happening. We just witnessed things in our world and in the home. If mom and dad are fighting, then maybe the three-year-old child says to themselves, "Gosh, if I were a better kid, then mom and dad wouldn't be fighting, or they wouldn't be divorced." And the child develops the belief of "If I were more lovable, if I were more worthy, mom and dad wouldn't have gotten divorced."
And to our conscious mind as adults, we know that's silly, right? We know that that's untrue. However, when someone receives that message or develops that belief, about the world or about themselves, at that young age, it just drops into the subconscious level. That's where all of our worthiness programs come from. "I'm not worthy. I'm not lovable. I don't deserve a great relationship. I don't deserve to make the income I want." Those are not conscious thoughts. Any sane person would have the conscious thought "Of course, I want to date somebody wonderful and have a wonderful career." However, we don't attract what we want. We don't get what we want. We get what we believe.
We get what we believe about ourselves and about the world around us, and it takes some work to uncover those beliefs. Reversing them is not just automatic. These are the beliefs that have been running the show. So, if you wonder why, if you keep getting the same result again and again, with a relationship… it's just the same relationship with a different face, right? And a different name. Or the same job problems over and over again, every new job you go to, you have the same problems… It's not them, it's you! Right? I could have titled this blog "It's not you, it's me." because it really is me! It's my beliefs that are attracting my world to me. Because again the brain will filter out what we don't believe. We take in millions and millions of bits of information into our brain, and the eyeballs can only handle so many bits per second. So, it filters out the things that we don't believe in. Here's the concept… You don't get what you want. You don't attract what you want, you attract what you are. So it's worth it to go inside and really do some work on your beliefs.
Asking yourself "What do I believe? Where did I get those beliefs?" etc. And this is where meditation can come in handy, or journaling or therapy. I do, or have done, all of those things, and I also like to do a lot of personal development work. One of the courses that I know which digs really deep into this is PSI Seminars (PSIBasicSeminar.com). You can take a three-day class and uncover subconscious beliefs and other things that you do not consciously know about yourself today. You can uncover, in 3 days, what it would take you a year or more, or even 10 years, to uncover in therapy. So that's just one example because it's all so subconscious. It's hidden below the surface of awareness.
Henry Ford said, "Whether you believe that you can, or you can't, you're right." It's about belief. But it's not the conscious level. I might consciously believe that I'm worthy of this in my business or I'm worthy of that in my relationships. But if that conscious belief does not align with my subconscious beliefs, then it's not going to happen and/or sustain long-term. I'm not going to be able to see and create amazing things in my life when these are at odds. My conscious belief will be locking horns with what my true subconscious beliefs are. I hope that brings some illumination to you on why you may see some patterns in your life. And if you don't see any patterns, I invite you to reflect deeply, because some of my biggest breakthroughs have come when I have seen a pattern in my life. Such as, when I have looked back and seen a pattern in relationships or with money or with jobs or with friendships. Patterns are the best! Seeing patterns is the way to wake up and say, "Wow!" Because…. I am 100% responsible for my life and what I create in it. When you can see those patterns showing up in your life, it's incredible. It is the biggest clue as to what your beliefs are. Look for those patterns…
If you want to know what your beliefs are about life, about yourself, about the world, all you have to do is look at your current results. That can be hard to hear, but the good thing is that you're able to change it. But again, it's not at the conscious level. In order to truly make breakthroughs, they are often proceeded by breakdowns. It is life-changing to make those breakthroughs into our unconscious, our unknown thinking or beliefs that have controlled the show up until now. So look at your patterns, look at your results, and journal on that. See how you want it to be different, and let's work on that!
To your happiness,
Barbara Cole Salmeron
Relationship Illumination Expert
Transforming lives and relationships…
BarbaraColeSalmeron.com - Sign up for free videos!
Grow.BarbaraSalmeron.com - My Online Masterclasses!
PS-I have a $200 discount code for the PSIBasicSeminar.com registration! I don't get any kind of a kickback if you sign up, I just love supporting others in breaking through their limitations! Just reach out through my website: BarbaraColeSalmeron.com